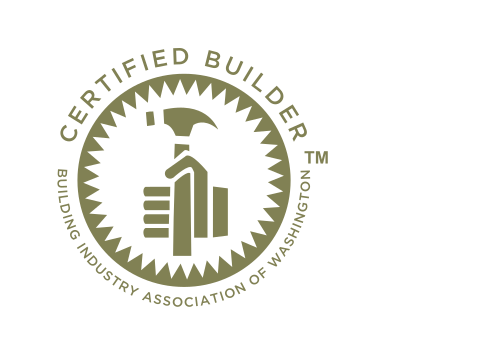 Not everyone wants to work harder. We're not everyone.
When you choose a Certified Home Builder* you're partnering with a professional who has committed to performing at the highest level possible in our industry.
Make certain your builder measures up.
* A contractor registered in the State of Washington is not a Certified Builder. Certified Builder is an elective designation that offers you a more highly accredited building professional.